I started to notice a rythmic movement in my belly a couple weeks ago and was pretty sure it was hiccups. Nowadays she gets the hiccups almost daily, sometimes more than once. It's kind of funny to me that a fetus can get hiccups… that amniotic fluid must be mmm..mmm…good!!
Last Friday evening, we received an early tour of the maternity ward. I've had contractions for a while now, but Friday night they were a little too close together for comfort. Everything turned out fine and it was just false labour. All the tests done were super reassuring and I'm confident I won't go into labour this next week. I'm learning more about what the norm is for my pregnancy… which is daily contractions and an irritable uterus (my body really doesn't like stretching out and making room for this baby and Holly is really possessive about her space because of it). Friday was the first time they were frequent enough to cause concern even though they weren't really painful. Good old Braxton Hicks! Here's a couple shots of the belly…. it's getting bigger…!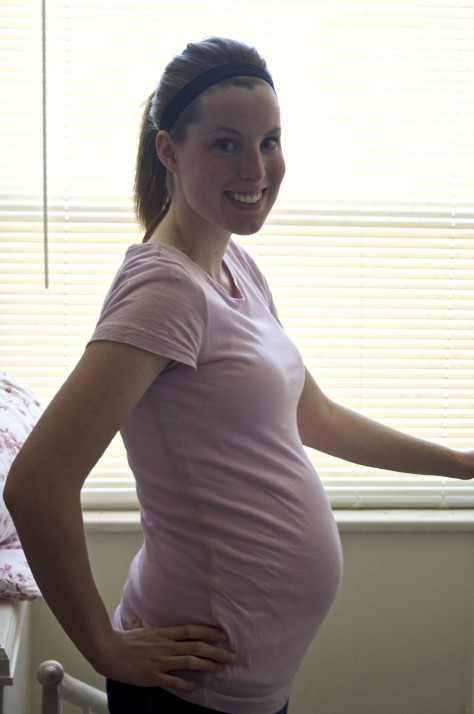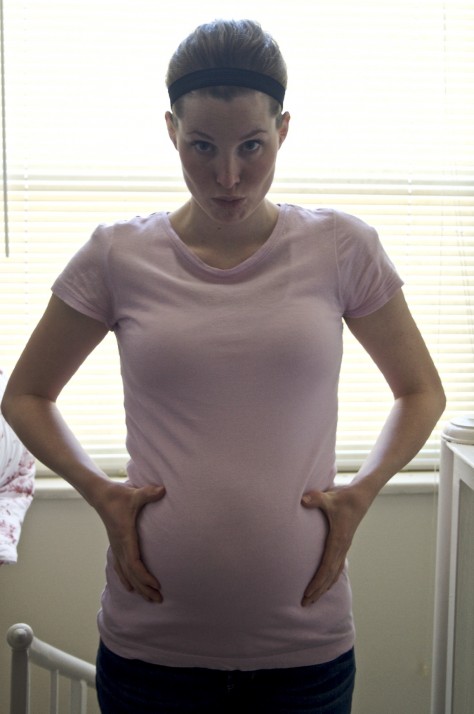 PS: it is sooo hot in Denver and living on the 4th floor doesn't help!